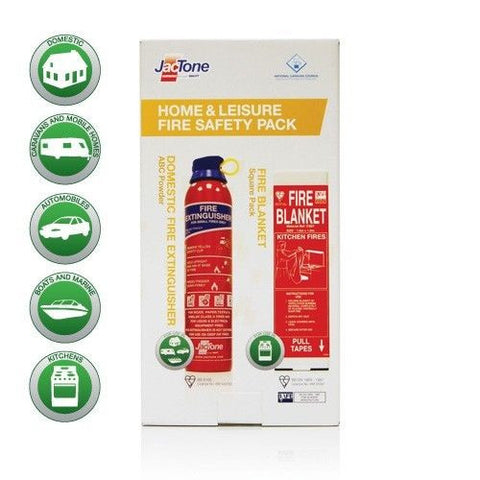 JACTONE HOME & LEISURE FIRE SAFETY PACK
The Home & Leisure Fire Safety Pack is an ideal purchase for use in your home, caravan, vehicle or boat. 
The pack comprises of : 1 x ABC Powder Domestic Fire Extinguisher and 1 x 1m x 1m Fire Blanket
The Domestic Fire Extinguisher can be used on wood, paper, tePxtile, liquid and electrical equipment fires. The fire extinguisher requires no formal maintenance. 
The Fire Blanket is for use on cooking oil fires. 
Both products are BS Kitemarked and are listed on the National Caravan Council Approved Components Register
---
We Also Recommend