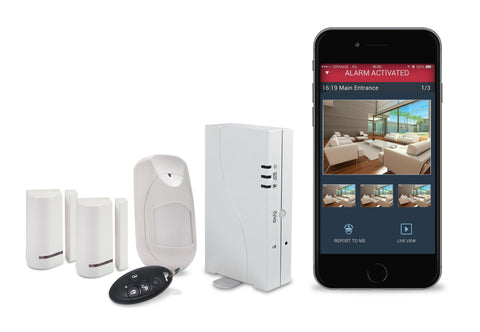 RISCO WiComm kit UK plug 2G & IP with X73M, X95P, K
RISCO 
WiComm kit UK plug 2G & IP with X73M, X95P, K
WiComm – Installers' choice for self-Install Security Systems
Your family and home are fully protected with the WiComm wireless system that includes an integrated camera for visual monitoring. The system supports all state-of-the-art wireless detectors so that even the hard to reach areas of your home can be secured with minimal mess and installation time. As you go about your day, our smartphone app enables you to control your security system from any location and receive notifications regarding any status updates. Protect your family and home 24/7.
Control your system remotely with the iRISCO App
Enjoy full control of your security, safety, and Smart Home features directly from a single intuitive app, from any location as you go about your day. The iRISCO smartphone app provides you with convenient control on the go for total life management.
---
We Also Recommend