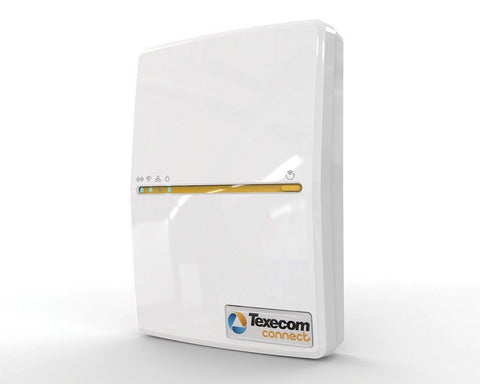 Texecom Connect SmartCom Intelligent WIFI Ethernet & App Communicator CEL-0001
Texecom's extensive end user research has clearly indicated a gap between what end users want and what security systems currently deliver. Today, security and 'peace of mind' are the two main qualities that end users are seeking, but once a system is put in place a large majority of people simply do not use their security system. Despite the average costs of burglary in the UK estimated to be £2,525 in damaged and stolen items, only 33% of people with a security system turn it on and 83% of consumers have difficulty using their intelligent devices.
The Texecom Connect App completely transforms the end user experience. The Texecom Connect App provides an environment where end users actively want to interact with their home, enjoy the new possibilities that are open to them and receive the peace of mind that comes with knowledge and control.
Texecom Connect uses technology to make people's lives easier, not more complex. The Texecom Connect App has been carefully designed to allow end users access to an array of custom features, to tailor their app experience for their own personal and particular needs, without resorting to complicated programming.
Texecom Connect introduces three new connectivity options to transform the ownership experience, enable past, present and future Texecom Premier Elite systems to add value every day, and to interface with leading 3rd party ecosystems.
---
We Also Recommend