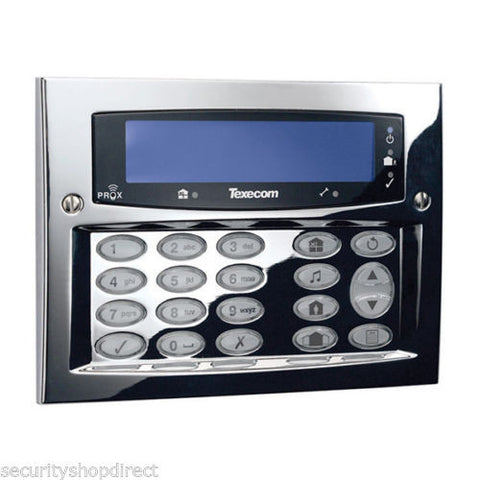 Texecom Keypad Premier Elite Chrome DBD-0127
The Premier Elite range of blue-backlight LCD keypads excels in any surroundings. With stunning looks and features to match, experience nothing but the very best in keypad design. Ideal for luxury homes and high value premises, these keypads can be used with both Premier Series and Premier Elite Series control panels.
DBD-0127 is a Surface mount keypads in Polished Chrome finish.
Premier Elite Polished Chrome LCDLP Remote Keyprox
A Large Blue LCD display for use with the Premier elite control panels
Incorporate 2 DP or EOL zones
---
We Also Recommend