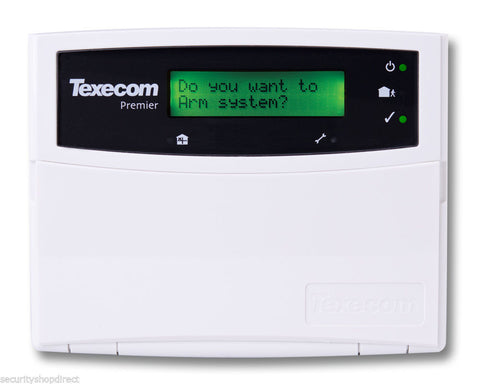 Texecom Keypad Premier Elite White DBD-0002
A range of high performance LCD and LED keypads featuring intuitive operation, ergonomic design, touchtone backlit keys and a host of innovative features. Premier Series keypads offer exceptional functionality for a wide variety of applications and can be used with Premier Series and Premier Elite Series control panels.
Premier LCDL-P have all the features of the LCD/LCDP plus large 32 character LCD and a speaker driver output for programmable volume control. LCDLP features built-in proximity tag reader.
Premier White LCDLP Remote Keyprox
A Large LCD display for use with the Premier elite control panels
Incorporate 2 DP or EOL zones
---
We Also Recommend