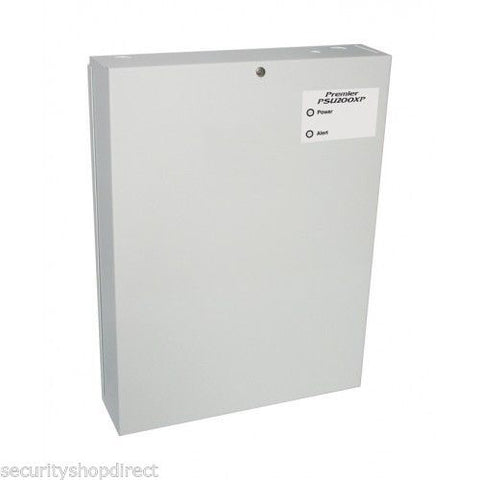 Texecom PSU Intruder Premier Elite CCJ-0001
Energy efficient switch mode power supplies with universal voltage input for use around the world. Available as stand-alone or with integrated zone expansion, Premier Elite power supplies are high quality, reliable units suitable for commercial and industrial use. 
CCJ-0001 is a New energy efficient 2.5A switch mode power supply.
Premier Elite PSU200XP Power Supply
Energy efficient 2.5A Switch mode PSU with Premier Elite 8XP Expander
Full monitoring & Diagnostics with Premier Elite Control Panels
Output Voltage Range: 13V-13.9V, Current Consumption: 75mA
Battery type: Maximum 18AH; 1 x 7Ah; 2 x 7Ah; 1 x 17Ah
2 Year Warranty
---
We Also Recommend