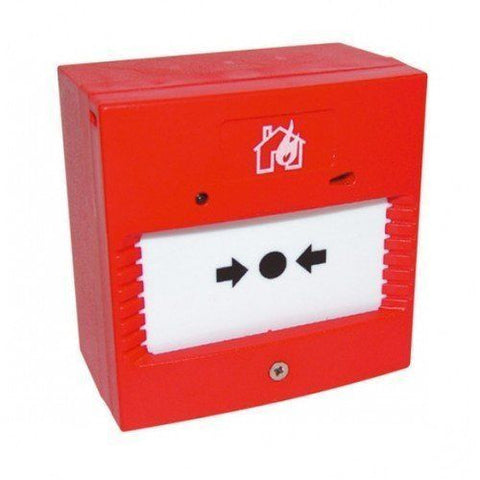 Fike Twinflex Manual Call Point - 402 0006
Product Description
• Twinflex Call Points are available with the option of an integral sounder - and are resettable. All Fike manual call points are designed to comply with the latest European standards: EN54 parts 3 and 11. With the resettable element the need for replacement glass is negated as the unit may be reset using the key provided.
• The test key is inserted into the front of the unit in order to allow access for use wherever it may be is sited. The user can test the call point with the test key or by depressing the element.
• Every call point comes with an LED for indication of End of Line and Alarm. There is no need to remove the front cover and the glass at installation; just one screw fixes the whole unit together.
• The Rafiki Twinflex call point also has the unique benefit of audible warning with an optional full specification built-in sounder offering 4 different sound patterns.
Key Features
• Re-settable
• Every callpoint comes with an LED as standard
• Simple plug-in installation with terminals mounted in backbox
• Comes with preformed 20mm knockouts, so no drilling required
• This product is available as Twinflex and Sita200plus addressable. (Sita200plus V1 has no sounder)
• Call Point with BUILT IN SOUNDER (Optional)
• Perfect solution for a 2-wire manual system
---
We Also Recommend